Not to be missed!
---
It is election time in the USA once again, and a good time to reflect on the May elections in Ukraine, monitored by Green Street member Michael Dockhorn.
---
Philadelphia Quarterly Meeting
PROGRAM MEETING THIS SUNDAY, October 26, 12:30 to 2:30 pm (after a POT LUCK lunch at 11:45 am) IF YOU PLAN TO STAY, please bring something simple for lunch.
I invite you to gather at Green Street MM for a program that springs from stirrings at PYM sessions and the recent Friends Journal issue on Friends of Color. We'll explore responses to two crises - Racism (including within the Society of Friends) and Climate Change. Are these separate issues or inextricably connected?
7 Friends will share their thoughts: Susan Christian, Victoria Greene, Gabbreell James (all of GSMM), Jondhi Harrell (GMM), and Pamela Haines, Amy Kietzman, and Rita Varley (all of CPMM), followed by small group discussion on queries we invite you to take back to your meetings for further discernment.
Hollister, Clerk of the Philadelphia Quarter
---
Download the current newsletter: November, 2014 Newsletter
---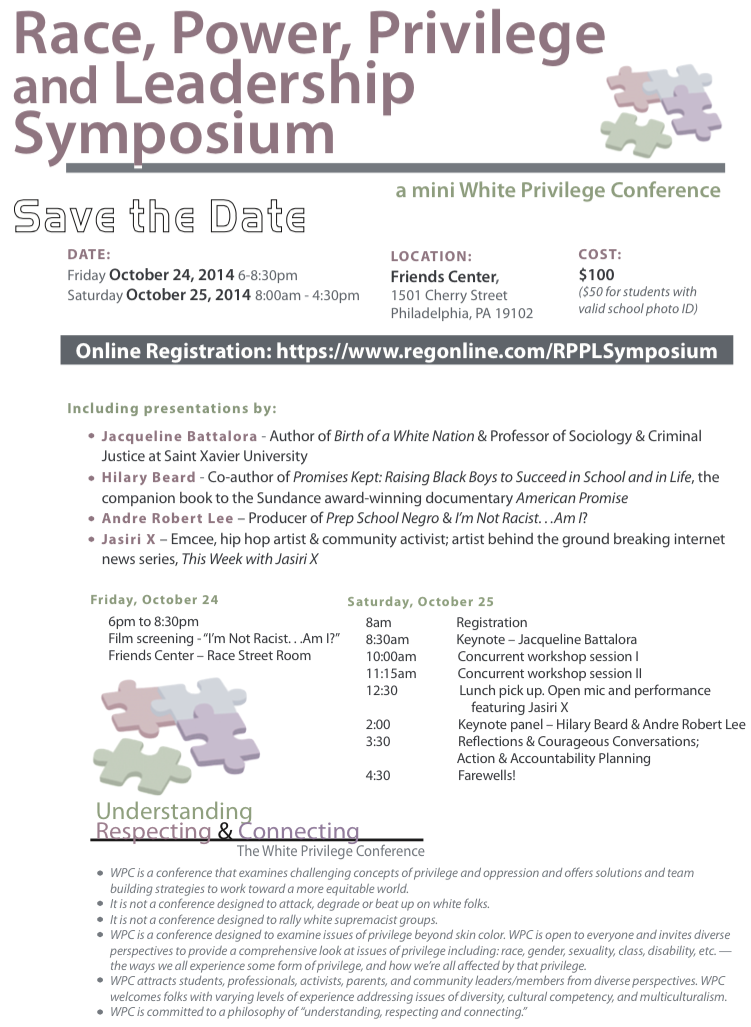 ---
A letter from our friends at Quaker Voluntary Service - Philly (QVS).
---
Published in Friends Journal. - There Is Hope: Member Gabbreell James writes about her experience being a Friend of Color in the October 2014 edition of Friends Journal. Listen to Gabbreell expand on her views in a Youtube discussion with Journal editer Gail Coyle.
---
My experience as a Friend of Color. - a letter from Valerie Anderson: Member Valerie Anderson describes being both Black and Quaker.
---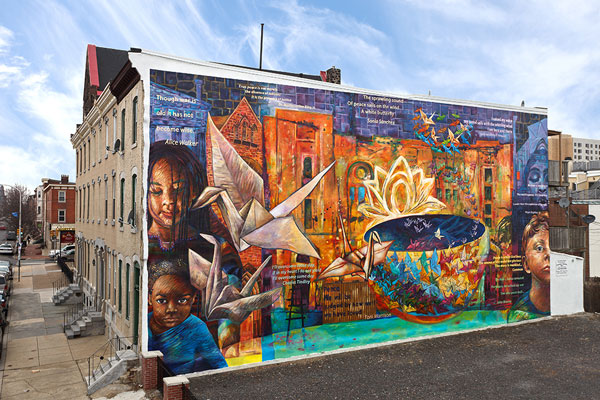 All peace lovers are invited to attend a performance by the Singing City Choir in front of this beautiful mural all about Peace.

If You Could Hear These Walls
Sunday, October 12, 3-5 p.m.
1425 Christian Street, Philadelphia
Rain or Shine

---
Building Community - a letter from Jean Gajary: Member Jean Gajary describes her community building vacation.
Office Hours: Monday through Friday, 9:30 a.m. to 12:30 p.m.